The academics at SLATE – The School has been evolved in line with its educational philosophy, which in essence is preparing children for the fast-changing, complex, globalized, digital world. The content and delivery have been carefully devised and the methodology, perfected by SLATE over the last 22 years, is meticulously adhered to.
To create a holistic learning environment, every aspect of the learning environment, from the premises to the classroom ambience, teaching aids, amenities and facilities are put in place with utmost integrity. The teachers are oriented and trained to impart knowledge keeping in view the 'realistic' and 'futuristic' needs of the students. The games & sports, arts & crafts, karate, yoga, swimming, dancing, music, field trips, theme days, cultural events, life skills classes are all conducted in tandem to achieve the purported outcome, i.e all-round development of the students.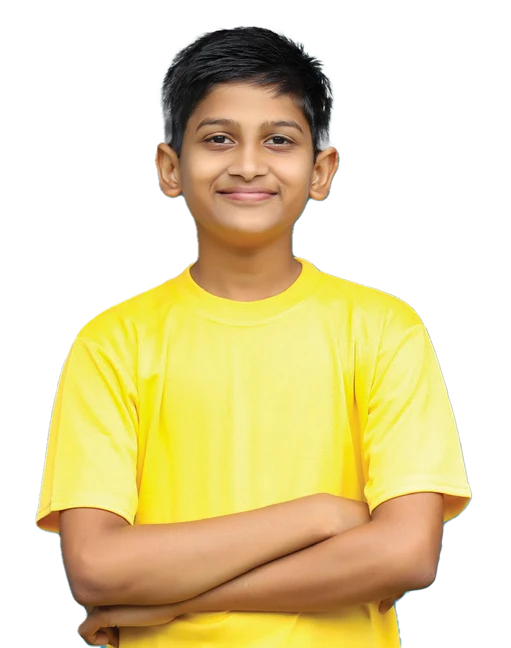 The sources are multitude, the adoption, unique!
At SLATE, we understand that concept-clarity is most important aspect in the process of learning. Keeping this in mind, ever since its inception, curriculum taught at SLATE is an amalgamation of the best content and methodologies across the boards, viz State Board, CBSE, ICSE, IGCSE, IB, Montessori and Waldorf, apart from SLATE's own devised content that places a premium on holistic education. It emphasises advance content knowledge, relies on higher-order thinking skills, and focuses learning on major issues that cross several disciplines.
When we say 'Integrated curriculum', we at SLATE don't mean we follow the Corporate schools' so-called Integrated courses focusing only on rote-learning of lessons and topics or we don't teach Class-10 topics in Classs-6 itself in the name of training children for the 'so named' competitive examinations (IIT,JEE, et al) right from class-6. At SLATE, integration of curriculum is drawing the best from the way topics are dealt with and explained/presented across the syllabus; it's the real world where the concepts are multidisciplinary that matters to us the most. Our integration intrinsically motivates students to succeed in real life through real development of higher-level thinking skills.
Our curriculum allows children to pursue learning in a holistic way, without the restrictions often imposed by subject boundaries. It focuses upon the inter-relatedness of all curricular areas in helping children acquire basic learning tools.
In our two decades of teaching-learning experiences at SLATE, we have come to learn and discover that learning for children must:
Such a curriculum helps in:
We thoroughly understand that the curriculum includes reading, writing, listening, speaking, literature, drama, social studies, math, science, health, physical education, music, and visual arts. The curriculum also incorporates investigative processes and technology.
Reading, reflections, and discussions allow students the ability to develop ideas, themes, and determine related concepts and ideas among various fields of study.This provides students the opportunity to delve deeper into a content area, rather than "skim the top" as may occur in a regular education class. Conceptual clarity stressed on always provides opportunities for students to use advanced futuristic skills and move through the curriculum in a more rapid pace, or deeper.
In its true fashion, this aspect of learning allows students to explore a topic and conduct research relevant to their topic or engage in a problem-based learning experience.
It emphasizes the importance of maintaining partnerships with parents; having knowledge of children and how they learn; and building upon the community and cultural context. Integrated teaching and learning processes enable children to acquire and use basic skills in all the content areas and to develop positive attitudes for continued successful learning throughout the elementary grades.
Learning that develops lateral thinking and links to real-life settings
The curriculum is designed in such a way that it implies learning that is synthesized across traditional subject areas and learning experiences that are designed to be mutually reinforcing. This approach develops the child's ability to transfer their learning to other settings.
Research also suggests that an integrated approach to learning is brain compatible. "The brain learns best in real-life, immersion-style multi-path learning…fragmented, piecemeal presenting can forever kill the joy and love of learning" (Jensen, 1996). The more connections made by the brain, the greater the opportunity for making high level inferences. Integrating the curriculum is also reflective of developmentally appropriate practice. The curriculum is integrated so that children's learning occurs primarily through projects, themes, or topics that reflect children's interests and suggestions. Projects and themes are valuable instructional tools for accommodating all learners in the classroom. Skills are taught as needed to accomplish holistic learning.
Creating a collaborative learning environment
By working in a collaborative manner, the teachers gain confidence and flexibility and realize that children can take responsibility for their own learning. In turn, children gain the dispositions, skills, and knowledge they need to be successful lifelong learners.
In our classrooms, we cater to the needs of the different learners, our underlying structure focusing on 'every child is unique and had a different way to learn' motto, combined with our in-depth understanding of the specific know-how of children in a particular grade, setting up realistic goals and helping children reach new benchmarks with ease.
The fiercely competitive yet useless and illogical grounds of having children run the 'race for ranks' is a definite 'NO' at SLATE. 'Marks/Grades are important, but Marks/Grades alone are not Important!' With our curriculum, children reach all benchmarks set for them with greater ease since our system facilitates a joy for learning each day at the school.
The teaching-learning program advocates learning experiences which are relevant, purposeful, and worthwhile. If experiences are to engage children, they need to be shaped by children's interest and enthusiasm. This means choosing themes, topics, projects, or areas of study based on the knowledge children have and constructing a plan which is driven by the children's curiosity. The teacher's responsibility is to construct the plan which will provide the scope and depth necessary to ensure a valuable educational experience for all children and to provide direction and balance.