SLATE - The School, the pioneer of 'Holistic Education' in the two Telugu States.
It's been a long journey! A journey spanning 23 long years in earnestly making a qualitative difference to the lives of tens of thousands of children and their aspirational parents. SLATE – The School is a result of Vasireddy Amarnath's intense soul searching and stirring of the conscience at the crass commercialization and defunct education system, devoid of values and relevance for the present/future. SLATE – The School was started in the year 2001, by Vasireddy Educational Society, with a vision to impart quality and value based education to children; to improve the ethical standards in the field of education; to adopt a futuristic approach to promote traditional values amongst the younger generation.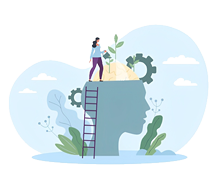 Holistic
Holistic Education involves a child's physical, social, moral development.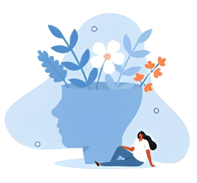 Realistic
Realistic Education addresses and builds on the rational relationship between the student and the environment.
Futuristic
Futuristic Education refers to the usage of innovative learning delivery mechanisms.
STEP-22
SLATE Transformative Education Policies
Commemorating 22 Years of Holistic, Realistic, and Futuristic Philosophy at SLATE with STEP-22, a Forward-Thinking Document Crafted in Response to Transformative Times.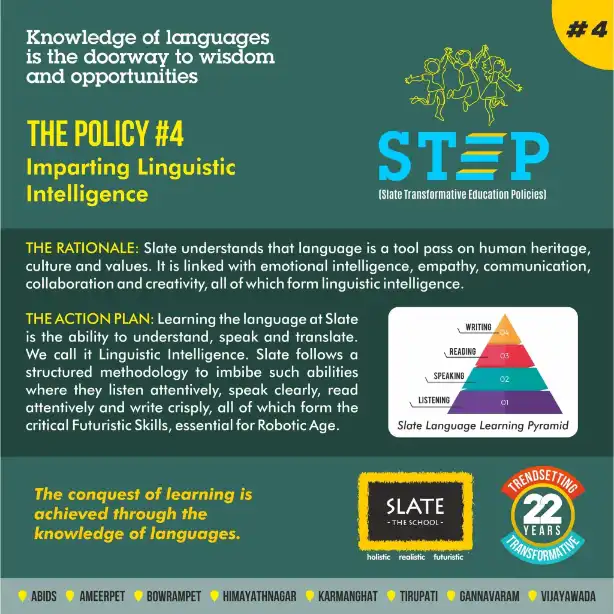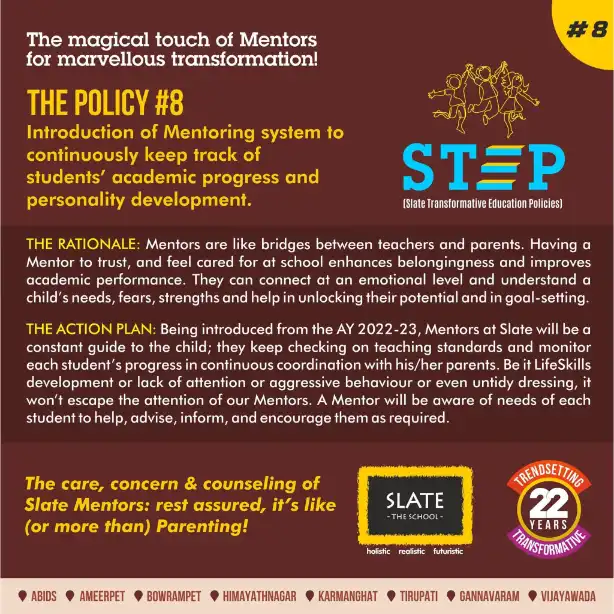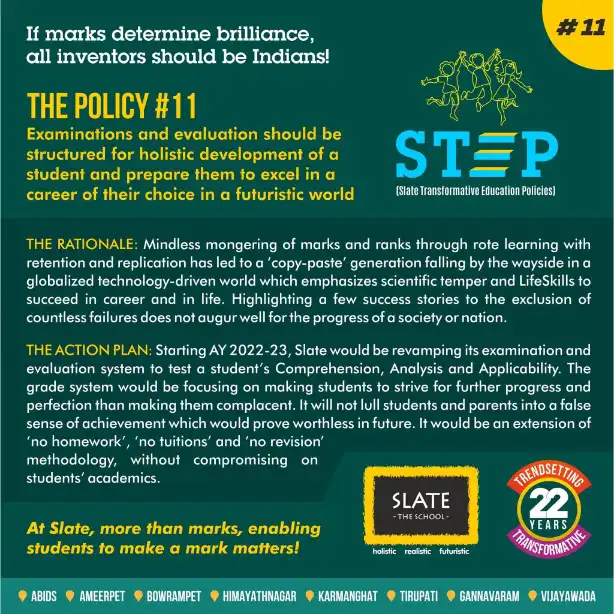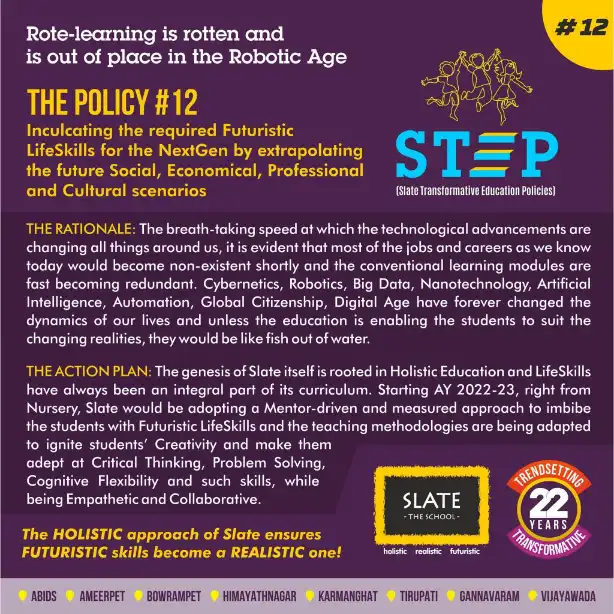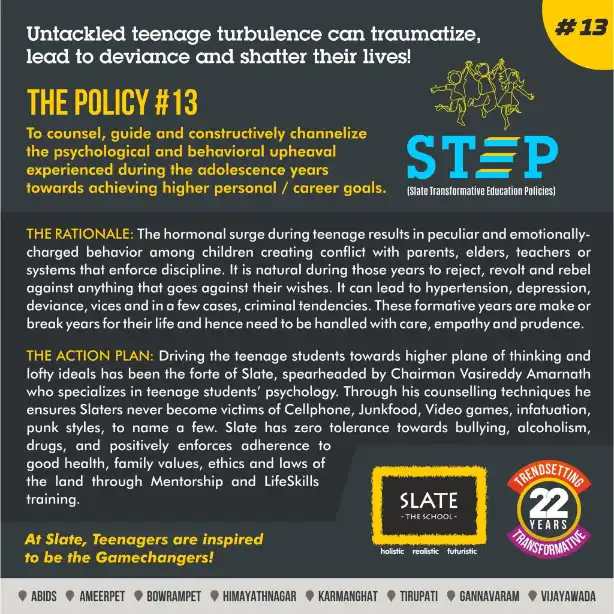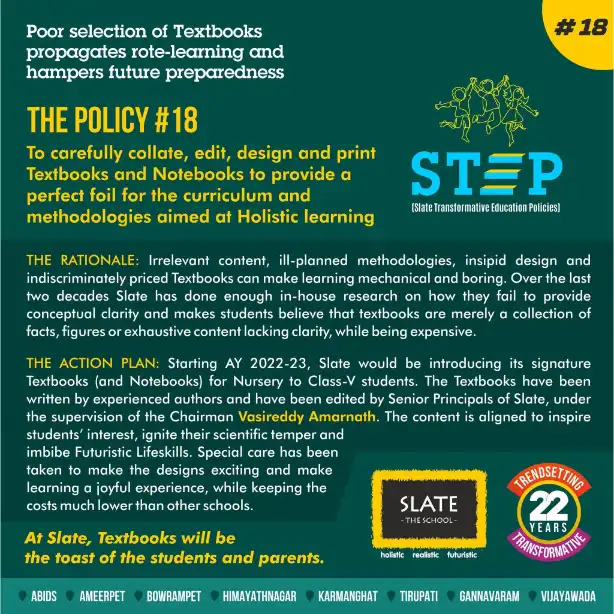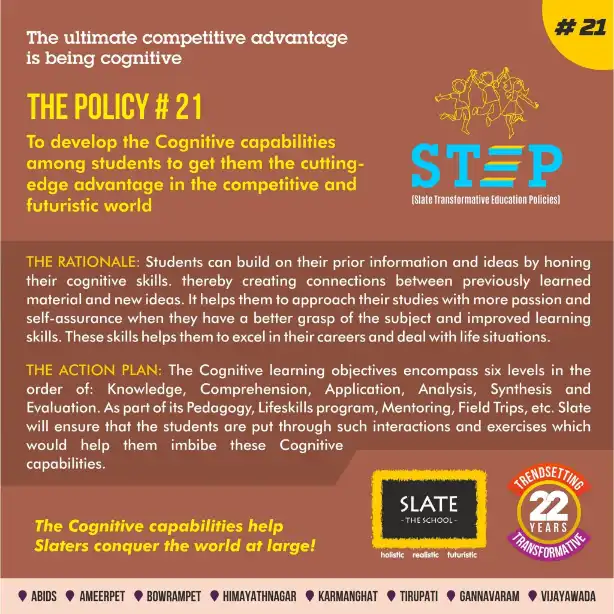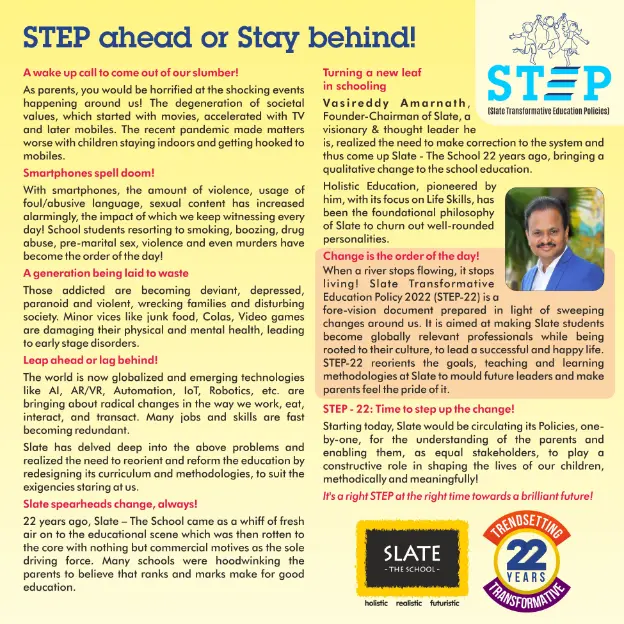 More than just a learning place
Here we can add a tagline complimenting the above line